Designing Brands and Logos for Impact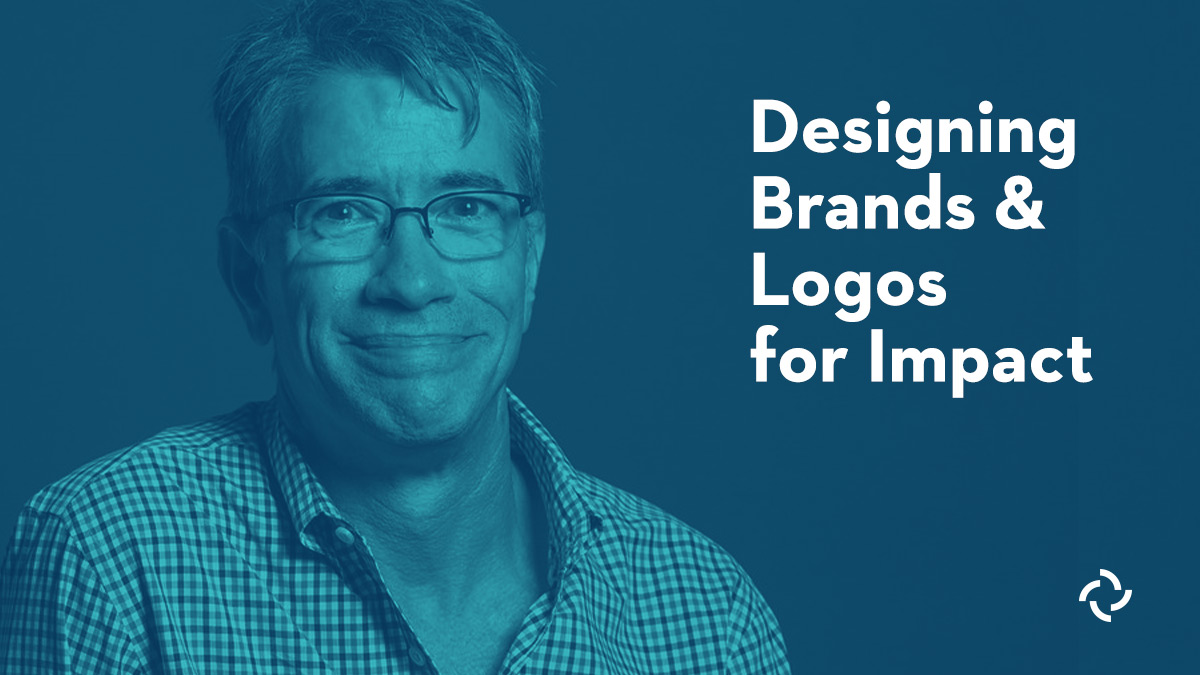 In the 30 years Scheffey has been in business, we have completed a lot of brand identity and logo designs for clients. Whether companies were just starting out, were ready for a change, or needed to refresh their image, Scheffey leads the way to discovering the right look to achieve their goals. Creative Director Doug Hershey was the design lead on many of these projects, collaborating closely with clients to create noteworthy brand identities. Now, as the current climate gives companies a chance to re-evaluate their image and the strength of their brand, we took a moment to talk with Doug about some of the principles he uses when designing brand elements like logos, icons, and imagery.
How long have you been in the design world, Doug?
Well I admit it reluctantly, but this is my 41st year in the advertising business. I graduated art school in 1979 and started working immediately after. I've never looked back or had regrets about entering the field, and it's still going strong. It certainly doesn't feel like 41 years.
What inspired you to pursue work in design?
I've always had an interest in art. I drew and painted from as far back as I remember, and so when I got to high school I spent the majority of my time in the art department. I took every art class elective I could. My dad, who was not in the art field at all, always painted when I was a kid. So, I think the appreciation of it was there from a young age. After graduating high school, it was a natural transition to look at art as a career, and that's how I landed at York Academy of Arts. In art school we covered fine art, interior design, and commercial art, and I was drawn to commercial art and design. I think the appeal was in taking an idea and creating a visual to communicate it.
What is something you enjoy about building out brand identities for clients today?
For me, it's an opportunity to create something that is unique and bold. You're setting the stage and creating a platform for a company to move forward and build upon. Whether you're creating a brand for an upstart or you are rebranding a company, there's an opportunity to have a powerful impact in how that company moves forward. As a designer, I have a responsibility to ask questions and use the information about the company, their history, their goals, et cetera, in order to build a unique and powerful brand.
Do you still enjoy seeing your work "out in the wild?"
I do. I think sometimes, as a younger designer, you don't fully realize the impact your work can have until you see a truck going down the road, or pass by a billboard, or see a digital ad online with your brand and message on it. It's a very gratifying thing to know that you had a part in creating it.
You mentioned you needed information about the company before building a brand platform. What kind of research or information helps you create a brand that captures the identity of a company?
At Scheffey, when we do our brand audits, we gather deeper information about who they are, where they've been, long and short term goals, and so on. You also have client perception information to go on, and you know their major competitors. All of these things are key before you begin heading down a particular path with any brand. Company history, company personality, and obviously the industry they're in is a factor from a visual point of view.
Is it a challenge mixing all of those elements together?
Actually, the name of the company itself adds its own challenges and opportunities. Some names are very short, some are very long. Some names are accompanied with a tagline or positioning line. So, based on the name – because I think in terms of letter forms, fonts, and symbols – I begin to explore how that name works in certain fonts, how it works in upper and lower case, all caps, all lower case, and so on. It's typically a first step in my process.
What other things are you considering as you build a brand?
For one, adding symbolism based on what we know and have learned about the company. The symbolism through icons, graphics, and the company name all play a role in uniquely identifying the company's personality and their attributes. Specific industries also tend to play a role in driving the design direction. What works for health care probably won't work for manufacturing. And just like fonts, icons, and graphics, color choices also play a major factor. Color is often industry-inspired as each industry has certain visual expectations that can create feelings of trust, innovation, reliability, and so on.
Other factors to consider are design-industry trends in color and style. As a designer, I think you always have to stay on top of them and know what's out there. I don't think the latest trends are always appropriate for every company. But in the process of designing a brand or a rebrand, you consider the trends and evaluate what may be relevant for a particular company.
How do you reconcile all of these elements together?
It takes a lot of experimenting, reworking, and refining. You work with a lot of elements and while sometimes they may work individually, they don't always work when paired together as a cohesive design. And a lot of ideas begin as doodles on a sketchpad, just as they did forty years ago. But I will say that when we're working on a brand, and we get to a point where we're confident in the work and what it communicates, we will typically only present two, or possibly three, design options. Which means there were probably a dozen other design options that didn't make the cut. It's a methodical process, and sometimes certain brands come a little easier than others. It's not a matter of hitting keystrokes to come up with the right solution. But finding that perfect solution is the reason why it's still so gratifying after all these years.
What was one of your favorite brands to work on?
I'd choose a recent rebrand that we did for Murray. The business name was Murray Securus at the time, and the decision had been made to rebrand it to simply, Murray. Based on results from a Scheffey brand audit, the goal of the brand refresh was to infuse energy, friendliness, accessibility and intelligence into their new visual identity, which helps to convey their personality and attracts new interest in the company.
Murray's history had a connection to the old bridge that crosses the Susquehanna River from Lancaster to York. A bridge icon was an element of the current brand we were looking to refresh. Ultimately, we transitioned from the old brand by creating a stylized icon that retained the bridge as a part of their logo. In addition, we added new life through color, using a brighter, more energetic color palette and a bold, updated font treatment.
Along with Murray's new brand, we created a Brand Guidelines document and creative platform, as well as literature templates for their future marketing materials. The brand refresh gave them a friendlier, more approachable look, which was one of their goals, and conveyed a vibrancy and energy that will work to move Murray forward.
Preparing For Your Own Rebrand Or Brand Refresh
While there isn't a set formula for when a company should consider refreshing their brand identities, there are some key indicators it might be time:
The company recently underwent a major change
The company has added, removed, or changed products and services
The company wants to pursue a new audience or direction
The company's value proposition has changed
The company needs new life or fresh look
The company's brand is no longer distinctive
If you find your company in one of these scenarios, it might be time to consider a brand refresh or a rebrand. (Learn more about the difference between a brand refresh and rebrand here.) Contact Scheffey to collaborate with Doug Hershey and the team to create the brand identity that makes an impact on your business goals.