Tips For A Successful Trade Show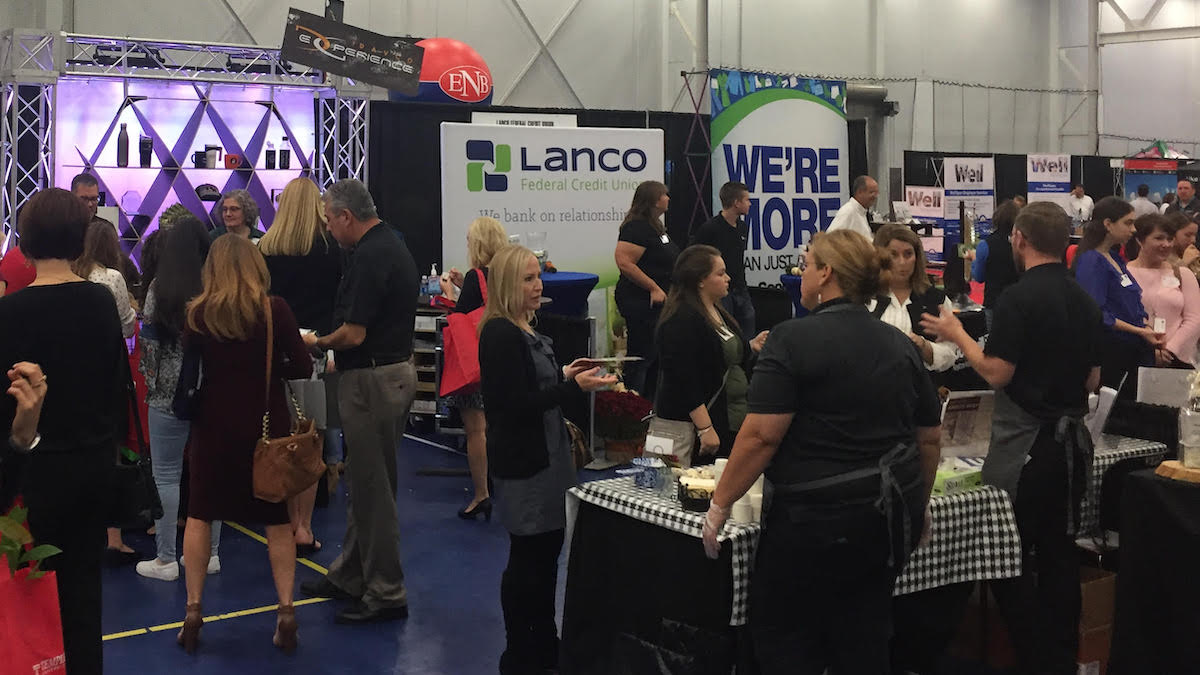 Trade shows offer your business numerous opportunities to meet new prospects, to reach out to existing clients, and to build your brand. You've done the research and figured out what trade show you want to attend. You've invested in a beautiful, new, eye-catching booth. Now, how do you drive people to it?
Attracting people to your booth doesn't just happen. You need to start planning weeks in advance how you are going to reach out to them…before, during, and after the show.
Most shows offer robust opportunities for exhibitors and attendees to connect. After all, that's why everyone is there! There are a number of options to increase brand awareness before the show, drive booth traffic at the show, and encourage attendees to remember you after the show.
Before
Take advantage of tools (especially the free ones!) offered by the organization producing the show to get your name out there. Be sure to introduce your company with an online profile on the show's website. Include a company description, logo, product names, your booth number, and a link to your website. Take advantage of any free listings in show guides, maps, websites, and apps. If you're supplied a list of attendees, search for prospects and ask to schedule a meeting at the show.
Trade shows and expos also have paid opportunities to introduce your business to attendees. Rent a pre-show attendee list to reach out with an email or direct mail piece. Tell them about new products or show specials you may be offering. Advertise in expo newsletters or product showcase emails prior to the show. Some even have the opportunity to retarget registrants who have visited the show site with banner ads.
Review your client and prospect list and let them know you will be exhibiting at the show. Include your booth number and that you'd love to connect with them. Schedule a time to meet at the show if possible.
Use social media as a resource. Research other companies that are attending and connect with them online. Promote the fact that you'll be at the show via all social media channels and remember to tag the event's social media pages. Follow the pages associated with the event, and use the event's hashtags to make your business a part of the conversation.
Will you be introducing a new product at the show? Reach out to editors of appropriate magazines with a press release and ask them to set up a meeting at the booth to see the product in person. Many magazines will publish a post-show issue or article to discuss industry trends and products, and this is a great way to get yours featured.
(Not sure how to pitch your product? Lean on our experience.)
During
You've set up your spectacular new booth, your team is eager to start meeting attendees, and the expo center is filled with potential new clients. How do you get them to your booth? Fortunately, show producers provide a multitude of ways to catch their attention.
Attendees rely more and more on expo mobile apps to check daily schedules, floor maps, and seminar listings. Place a banner ad on the app or use a push notification to drive traffic to your booth by promoting show specials. If the show sends daily emails to attendees, you can generally place a banner ad here as well.
Make sure you post on social media what's happening at the show, tagging all relevant people, and including photos of visitors interacting with your team and your products.
Don't overlook "old school" onsite sponsorships such as sponsoring the lanyards or tote bags that are given to all attendees. You are, literally, putting your business' name in the hands of thousands of attendees. Banners and signage are always available at shows, but also think about digital signage which can often support video. Consider sponsoring a charging station, where attendees will take a break and spend a few quiet moments as they charge their devices. These are high-traffic locations, guaranteeing your message is seen. Sponsoring a happy hour or hospitality suite is a more relaxed way to network and meet in a less chaotic atmosphere.
Traffic programs have become popular ways to drive attendees to booths. Sponsor a scavenger hunt, where attendees have to find and scan QR codes at exhibitor locations. Sometimes, they have to answer a question at your booth, which gives sponsors a chance to educate them about products and services and start conversations. Attendees earn points towards prizes.
Many professions require continuing education units (CEUs), and trade shows are a great place for attendees to earn them. Work with the show organizers to create a program that provides CEUs, and position yourself as a thought leader in the field. Providing an educational program allows you to engage with participants by providing something they need in an environment that is educational and not sales-oriented. If you are unable to create a continuing education course, consider sponsoring a conference session that discusses topics relevant to your product or service. You will receive onsite recognition and perhaps a chance to speak in front of attendees.
After
It's so easy to focus on catching up on work after being away for a few days that you soon slip back into your normal routine. But following up after a trade show is an important component to your success.
You undoubtedly collected a hefty stack of business cards from people you met. Hopefully, you jotted notes on the back of each one to remind you why this person was interested in learning more about your business or product. Be sure to follow up with these people with an email. Also, connect with them on LinkedIn to stay in touch.
Continue to post on social media using the show's hashtags for a couple of weeks after returning. Check for topics of interest and reference them in your post.
Did you meet with that magazine editor you reached out to prior to the show? Follow up to thank them for their time, and ask if they have further questions.
My colleague, Joy Beachy, has some other great follow-up ideas in her article, 5 Best Practices for Trade Show and Event Follow-up.
You invest a lot of time and money in trade show attendance and you want it to be effective. It would be great if prospective customers came to your booth in droves, but truth be told, you need to make that happen by staying in front of them. Before, during, and after the show.
Scheffey is experienced in trade show marketing and social media strategies. Need assistance deciding which of these tactics is right for your company? Call us or visit our contact page – we'd love to help! We can even design that fabulous new booth you have been dreaming of.