Sometimes It's Good to Get Your Hands (or Gloves) Dirty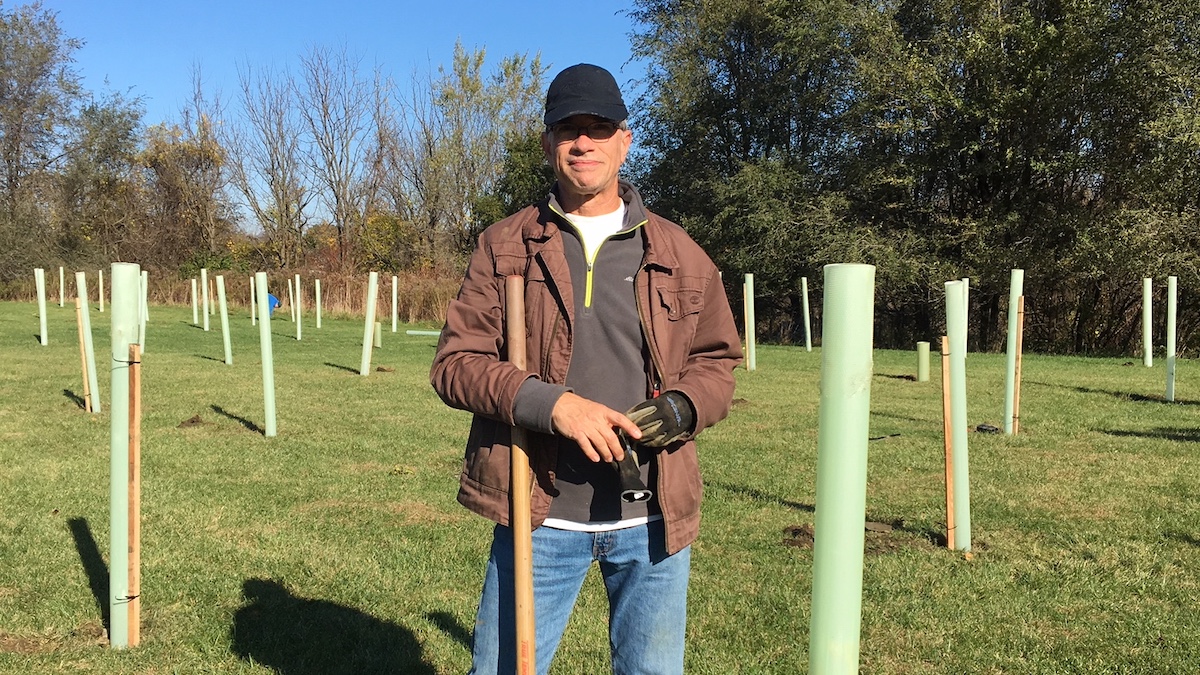 On a recent chilly, sunny, Saturday morning, a group of volunteers converged with shovels and gloves to a tree planting event organized by the Lancaster Tree Tenders (through the Lancaster Conservancy) and the City of Lancaster. Forty-plus people of all ages that included families, couples, and individuals showed up, willing to pitch in and get their hands dirty.
The event was organized to plant a riparian buffer in an open area that's adjacent to the Conestoga Creek, near the wastewater treatment plant off of New Danville Pike. The planting was part of a Lancaster City grant called "Buffering the Conestoga" that was awarded from DCNR (PA Dept of Conservation & Natural Resources). Also partnering in the event was the Chesapeake Bay Foundation, who donated the 250 tree saplings and shrubs along with shovels and gloves for those who needed them. Planting buffers along our waterways provide better filtration of water runoff before it enters the stream (and eventually the Chesapeake Bay) and add new tree root systems that provide better stream bank protection from erosion, as well as numerous other benefits. It's a vital effort in our area, and as you drive around the county, recent buffer plantings are easy to spot – just look for the protective tree tubes that you see in some of the event photos.
It was a great experience. Meeting new people, seeing a few that I hadn't seen in a while, and generally just getting caught up in the positive energy of a group of people working toward the same goal was more fun than I expected. And in a matter of a couple of hours, 250 tree saplings and shrubs found a new home. Seeing the planted site completed was very gratifying.
In a world where there never seems to be enough free time, finding time to join a volunteer event like this one isn't always easy, but it's something I need to do more of. With climate change and all that our earth endures, every effort we can make, big or small, works toward having a positive impact on our world, now, and for the future.
There are many worthy causes and lots of ways to get involved. Visit these sites if you're looking for more info, or for volunteer opportunities:
https://www.lancastertreetenders.org/
https://www.lancasterconservancy.org/
https://www.cityoflancasterpa.com/
https://www.cbf.org/
https://www.allianceforthebay.org/