Media Buying in the Digital Age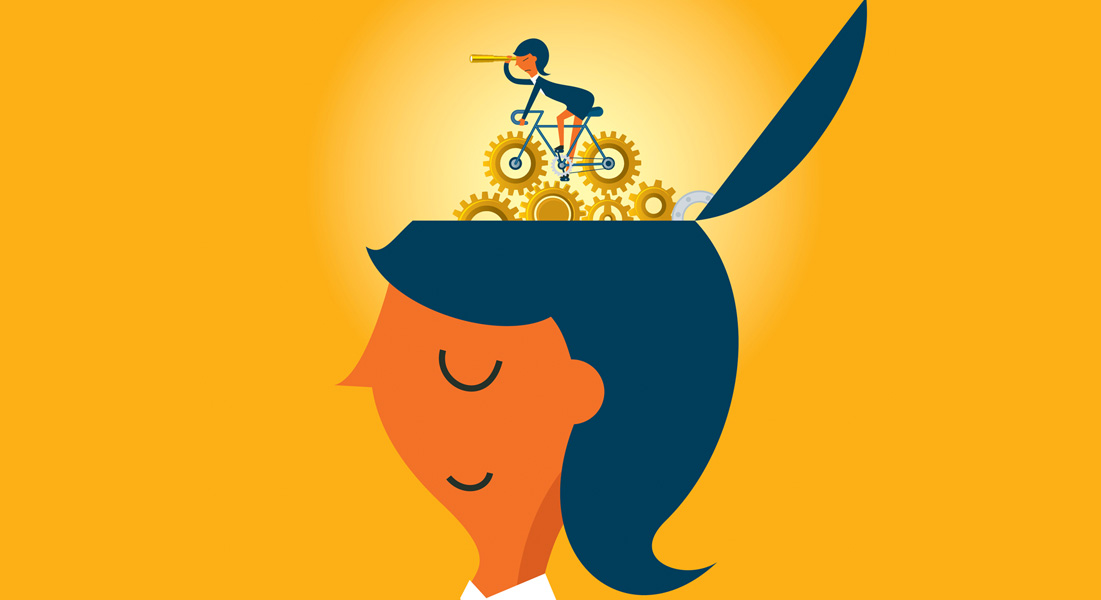 When people find out I've been with Scheffey for 22 years, the first question is usually "what has changed in the advertising world since you started?"
The short answer is "what hasn't changed?"
When I started as the media buyer for what was then Bucher Scheffey, print and broadcast campaigns were the norms. It will come as no surprise to anyone that digital buys have increased to the lion's share of campaigns over the years. Pages can be written about the ever-changing digital advertising world, but I thought I'd focus on two questions I've recently been asked.
Should all my digital advertising be geared to mobile users?
A couple years ago, companies rushed to make their websites responsive to accommodate mobile users. This is a good thing, as time spent on mobile devices passed that spent on desktop in 2014.
However, according to comScore, 76% of adults 18+ years old in the US are multiplatform users.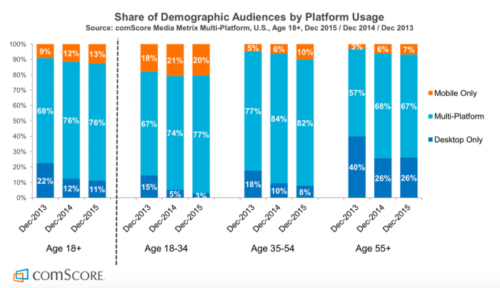 While the smartphone is popular for activities such as social media, messaging and staying on top of the news, the majority of consumers also have desktop/laptop and tablet devices that they use for more detailed review and purchasing, as reported by Smart Insights.
A good digital advertising program needs to consider what has been nicknamed the "multichannel majority," not only smartphone users. You must take into account who you are trying to reach and what message you want to deliver. Are you launching a B2B or B2C campaign? What age is your target audience? It's probably not a shock that the older the audience, the less reliance on mobile devices, although they are still important. Even time of day plays a part. According to comScore's Global Digital Future in Focus, smartphone use dominates in the morning, while people check messages and news feeds over that first cup of coffee. Desktop is important during the day for work audiences and tablets and smartphones rule in the evening.

So, should all your digital advertising be geared to mobile users? Since most people are multiplatform users, a multiplatform campaign is most likely in your best interest.
What the heck is programmatic advertising?
In a nutshell, programmatic advertising uses software to automate the buying of digital ads. One of the most common types of programmatic ad buying is Real-time Bidding (RTB) through auctions.
How does this work? As a web page loads into a user's browser and has space for an ad, information that has been gathered about both the web page and the user is sent back and forth to an ad exchange. The space is then auctioned off to the highest bidder and an ad is placed on the page, all within milliseconds. Ads are served to a target audience defined by demographics like age, gender or income, behavior, and geography. Ad buys are optimized throughout the program to evaluate what works best and the target is narrowed accordingly.
The advantage to programmatic advertising is that by removing humans from the process, it is more efficient and therefore cheaper. Programmatic advertising has been growing rapidly and eMarketer predicts programmatic digital display ad spending will top $27 billion in the US in 2017.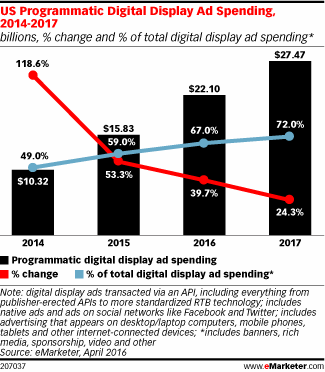 But it's not an entirely rosy picture, as fraud and viewability have been problems. The Interactive Advertising Bureau is in the process of rolling out a program that will reduce fraud by creating an index of authorized resellers and publishers, but its success will depend on how widely it is adopted.
Programmatic will continue to grow, but it is not a one-size-fits-all solution. For example, if a company is marketing its product or service to a very specific B2B audience, a better option may be to explore display ads on specialized sites or utilize a publisher's subscriber list for targeted e-blasts.
While many things have changed over the last 22 years of media buying, one thing has remained the same: as long as vendors seek to part advertisers from their dollars, there is a need for a neutral third party to vet opportunities. While automation continues to grow, I'd like to think that will remain a human responsibility. Media choices can be overwhelming. If you think you'd like Scheffey to become that neutral third party, give us a call today.