How-To Guide: Make Your Brand Memorable
When our friend, Roger North, needed a new logo for his leadership and management consulting firm that was about to change its name, we knew we wanted to incorporate a compass somehow. His firm's previous logo (that we had designed) included a compass with the tagline "Direction for Your Future." With a name like North, what else should you use?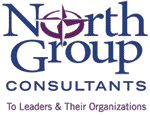 After finalizing the new logo, he allowed us to think outside of the box for a way to introduce the firm's new logo … and beautiful, new office. A logo with a compass … consultants that help guide or direct people. A Road Atlas just seemed like the ideal gift. Coming up with the idea was easy. Getting Mapquest® to tear off the front and back covers of a small quantity, print new front and back covers, reattach them … and, of course, deliver them to Lancaster ASAP! Now that took a little more effort. But it was well worth it. North Group had a tremendous gift for its clients and friends that introduced the new logo and beautiful office.
And this gift keeps reinforcing their brand.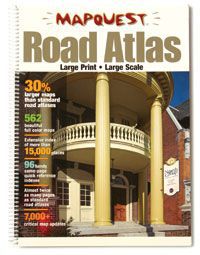 Every time people use their Road Atlas, they're going to think of North Group. That's the most powerful part of the entire concept. But, they had to go and adapt GPS usage for navigating road travel. Don't under-estimate Scheffey's power to deliver great marketing strategies. Our interactive team is already working on the next great idea.