5 Tips to Increase Social Media ROI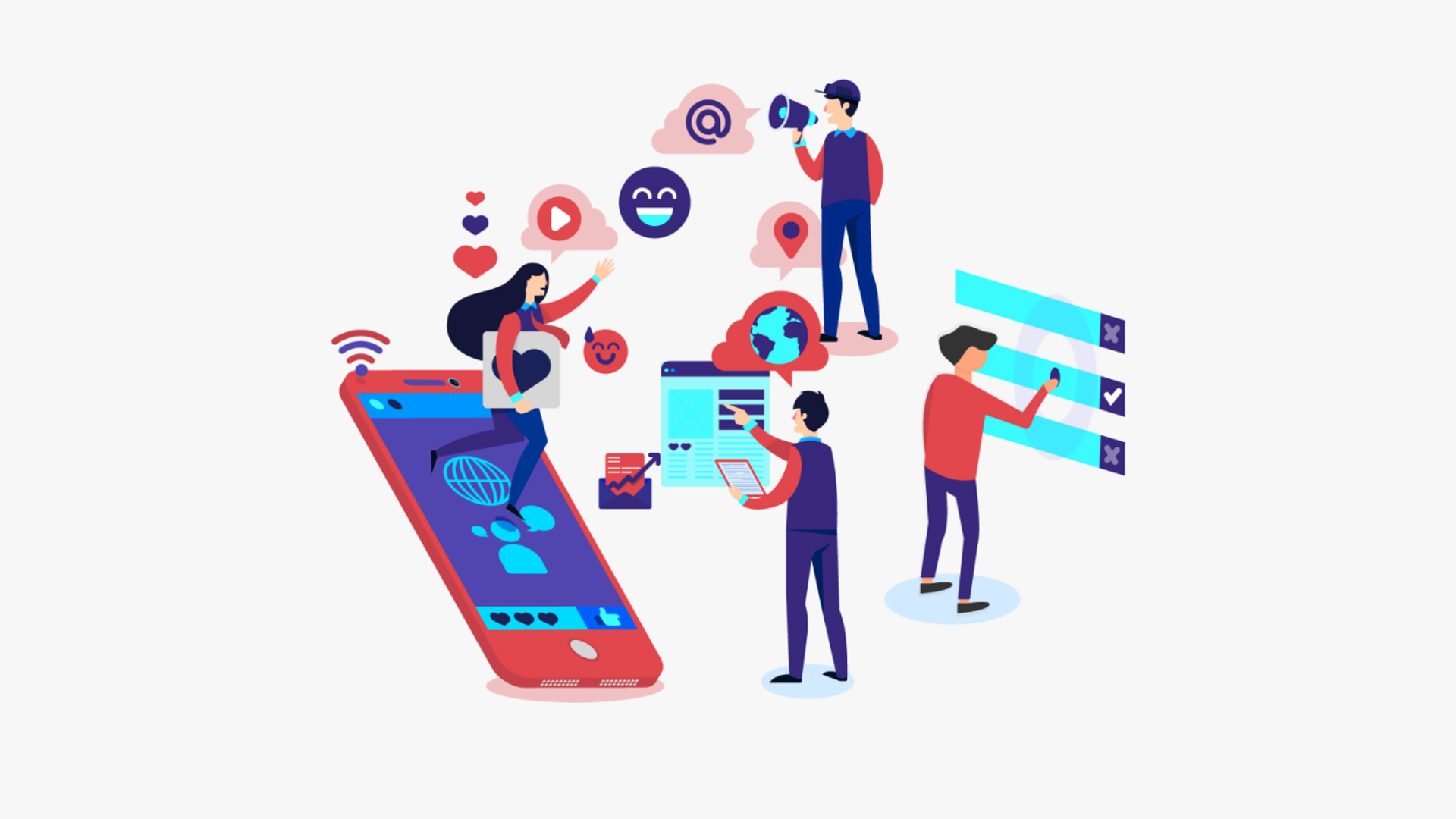 Social media can be a valuable part of your marketing mix. It allows you to highlight your brand personality, promote events, and connect directly with your target audience. But social media can often feel overwhelming. Instagram, TikTok, LinkedIn…where do you start? And more importantly, where do you focus your time and budget?
With over 70% of Americans active on social media, it's an obvious tactic for most brands. But if you are spreading your resources too thin or you are unable to develop engaging content, your results may be falling short.
If your brand is on social media but you're questioning the ROI, use these tips to help evaluate your approach.
Follow Your Audience
It's easy to get excited about the newest social media app making headlines. But before you claim your profile name, be sure your target audience is there too.
Check out the user demographics and determine if they align with your target audience. If your audience isn't there, don't waste your time. The goal of social media should be building relationships with your customers and prospects, not jumping at every opportunity simply because it's new or free to join.
Understand Community Expectations
Each social media platform operates as its own community with its own set of unique rules. Cross publishing the same content on multiple platforms may be a time-saver but you likely are not getting strong results on each site if you are using this method.
Instead, take time to understand how content creators and followers engage on each individual platform. How often do the top accounts post? What topics and content formats are the most popular? Does the platform support #hashtag searches or tagging mechanisms? Are added elements such as polls or live videos used? Understanding this framework will help you create content that inspires engagement and leads to conversion.
Be Consistent with Content
Post frequency and content formats can differ greatly from platform to platform. This is often the area where most business hit a roadblock. Have you ever sat at your computer wondering what you should post and how to create the content? Developing a monthly content calendar can help you work efficiently and ensure your messaging is aligned with your overall marketing plan.
Determine how often you will need to post and if you have the manpower to keep up. Most social media algorithms consider some form of consistency when evaluating performance. Whether you are posting twice per week or daily, be sure to follow that cadence every month.
Invest in Paid Social Media
While registering a social media account is often free, most sites run on ad revenue. If you're struggling to gain new followers or your posts aren't attracting engagement, a paid ad plan may be the boost you need.
The top social media platforms offer a variety of targeting options to help you narrow down your audience. Different ad formats can be used based on your goals and range from increasing reach to driving traffic directly to your website.
Influencer marketing is also an impactful way to elevate your social strategy. At Scheffey, we use an established method of identifying and qualifying influencers who can bring increased recognition to your brand. We ensure the influencer's followers are aligned with your target audience and we work on your behalf to establish a program that meets your goals.
Stay Flexible
Social media evolves quickly. Trends come and go, algorithms and guidelines change, and there's always a new app on the horizon. Flexibility is key to a successful social media marketing strategy. What works today may not work a month from now. Evaluating analytics and social media insights can help you understand the needs of your followers and the performance of your posts.
Whether you need a content strategy or full social media management, we can help take your social media marketing to the next level. Contact us to start a conversation!