3 Reasons Why You Should Blog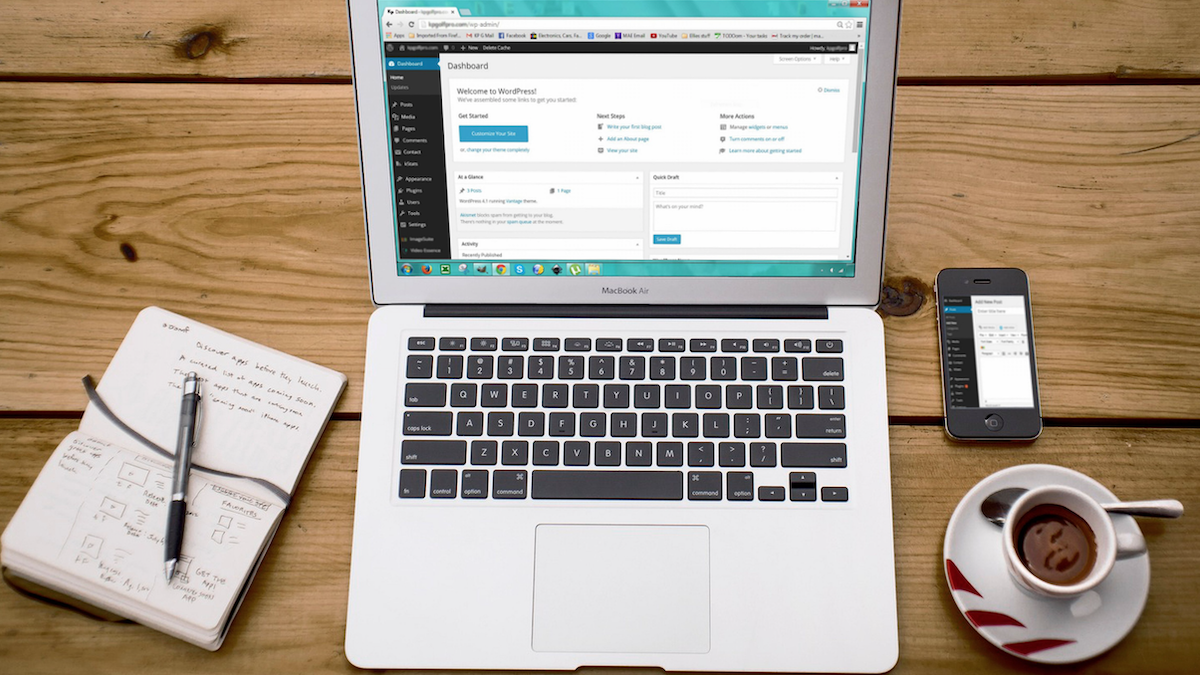 While it might feel like blogs have been around since the beginning of the internet, blogs – or "Web Logs" as they were originally known as – got their start between 1994 and 1997 (depending on how strictly you define the term.) They were originally a way for people to publish their own writing, but companies quickly saw their worth as quick-content for their websites. News sites used blogs to publish their articles online. Companies used blogs in a similar fashion, alerting customers to promotions, company news, and details about their products.
Corporate blogging really took off, however, when Google started fine-tuning their algorithms to reqard authentic, high-quality content. Blogs became an instrumental part of marketing: companies who blog receive 55% more visitors to their websites than those who do not. Gaining organic web traffic – which tended to be an engaged audience who were ready to learn and make a purchase – became a top priority for many businesses as Google skyrocketed in market share.
While gaining organic traffic is the most-cited reason to blog, there are additional benefits to companies who blog. It allows companies to talk directly to their audiences and achieve several notable goals:
1. Be a Subject Matter Expert
Blogging allows you to showcase your expertise and knowledge of your industry. Whether your readers are current clients, potential clients, peers or competitors, blogging allows you to position yourself as a subject matter expert. If your peers and competitors are blogging as well, choose a niche topic that will set your blog apart from the rest. If your peers and competitors are not participating in the blogging world, you have a great opportunity to be a leader in your industry.
2. Educate and Entertain
Use your blog to educate and entertain your readers. Readers will only return to your blog if they feel you add value to their life. Readers will only comment if you provide entertaining, thought-provoking and educational material. Think about the news sources that you consume and the blogs you read on a daily or weekly basis. Are they boring, stale and self-promotional? The answer is most definitely "no." Your blog content needs to be the opposite of boring, stale and self-promotional so readers see the value you provide and keep on reading.
3. Content Generation
Blogging does require a time commitment but it can make other marketing efforts easier (and save time in the end). Your blog content can be used across many different marketing platforms. If you have social media accounts and use email marketing to reach clients and consumers, you can share your blog links or excerpts from blog posts on each of those channels. Posting to your blog on a regular basis will also help your website's search engine optimization.
Blogging may seem daunting and time-consuming but the value it will provide to your brand, your marketing efforts and your website is well worth it. Scheffey works with clients to create blogging strategies and write content. Scheffey's website development team designs blogs and adds them to new or existing websites.